Information, Products, and Services for People Over 50, and for Home Care Aides and Home Healthcare Providers
HomeHealthService.com is designed to help people over 50 meet their needs and goals. Much of the content addresses home, health, and service needs, and is geared not only to people over 50, but also to home care aides and home healthcare providers who offer services to this group. The site contains ideas, descriptions, commentaries, and blogs (organized by category, as shown below and in the menu to the left).
The site also addresses the life list dreams and goals of individuals over 50 and helps them to set a plan and take actions to achieve them. Accomplishment and a sense of purpose are key elements of everyone's life.

For each category, we also identify representative examples of products and services for people over 50 and care providers. Each section contains links to merchants who offer the identified, and like-kind, products and services for you to see.
Our Goal
Our goal is to bring together useful information, and representative examples of relevant products and services, to give you ideas, jump-start your research, and save you time. Below are the categories by which information, products, and services are organized: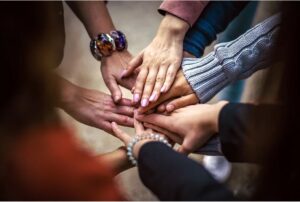 Please drop us a line with any comments or suggestions you may have! Contact Us
HOMEHEALTHSERVICE COLLECTIONS
INFORMATION AND PRODUCT CATEGORIES
Information and brand name products to help improve the quality of your life
Click on the menu items to the left or pictures below for your categories of interest!
A Few of the Quality Products from Our Affiliate Merchants
PRODUCTS BY CATEGORY
To Help Make Your Life More Comfortable and Productive
Please choose a Category on the next line to filter your selections
GREAT FOR HOME-. Ideal for diabetics. Fits perfectly on bathroom countertops. Keeps contaminated waste safe from pets and small children - Safe disposal of needles, needles with syringes, pen needles, lancets, blades (razors, scalpels, etc.

GREAT FOR BUSINESS - FDA approved. Designed for use by phlebotomists or others who need a small transportable container. The vertical drop maximizes useable container volume while providing a space saving option for totes, carts and work spaces.

LIGHTWEIGHT AND COMPACT - Perfect for traveling and on the go use. Fits easily into a medium sized purse backpack, gym bag, or luggage. Clear lid allows a view of the fill level, temporary closure for safety, and snap locks for final disposal.

ROBUST DESIGN - Constructed of puncture and impact resistant material. Safe to autoclave or incinerate. Meets or exceeds FDA standards including OSHA and EPA requirements for local biohazard waste collection. Product is labeled with Biohazard warning and usage instruction on the container, no instruction sheet to lose. PRODUCT DIMENSIONS: 4"L X 4"W X 6.25" H

GOLD STANDARD in Sharps Containers - this the SAME product we sell to Doctors and Hospitals all over the country. We are a US manufacturer.
HOMEHEALTHSERVICE COLLECTIONS
MANAGING LIFE STAGES AFTER 50 and SENIOR HOUSING OPTION CATEGORIES
Brand name products to help improve the quality of your life
A Few of the Quality Products from Our Affiliate Merchants
PRODUCTS BY CATEGORY
To Help Make Your Life More Comfortable and Productive
Please choose a Category on the next line to filter your selections
Finding Home Over 50: Achieving Your Housing Needs and Life List Dreams in Retirement is a retirement planning book that helps you to maximize your comfort and enjoyment in your senior years.  Much more than just a real estate book, Finding Home Over 50 helps you to assess and improve your financial foundation, identify and accomplish your life list goals, declutter your life, evaluate home care and home healthcare resources and options, and much more.  Below is a summary table of contents from the book. Introduction PART 1 - Assessing Your Situation, Capabilities, and Life List Goals, and Preparing for Change Chapter  1:  Changes in Life, Changes in Living Needs Chapter  2:  Beginning to Formulate Your "Finding Home – Over 50" Plan Chapter  3:  Securing Your Financial Foundation Appendix 3.1: Create Your Retirement Plan Appendix 3.2:  Government Retirement Plans and Medicare Chapter  4:  Decluttering Your Life Chapter  5:  Functional Assessment – Weighing and Addressing Your Needs and Those of Your Older Loved Ones PART 2 - Housing Choices, and Finding the Right Home for You Chapter  6:  Housing Alternatives – Independent Living Appendix 6.1: Selecting a Home Care Provider and / or a Home Healthcare Provider Chapter  7:  Housing Alternatives: Semi-Independent Living, Assisted Living, and Nursing Care Options Appendix 7.1: Evaluating Senior Living Communities Appendix 7.2: Adult Day Care Facility Evaluation Checklist Chapter  8:  Should I Stay or Should I Go? – Choosing Your Home Location Chapter  9:  Preparing Your Current or New Home for Aging in Place PART 3 – Reverse Mortgages, and Organizing your Estate Documents Chapter 10: Mortgage Loans in Reverse Chapter 11:  Organizing Your Estate Documents Glossary Index
The step-by-step guide to serving as an executor
Settle an estate or trust with this all-in-one guide for executors. 
The Executor's Guide
will help you make progress, one step at a time, through the unfamiliar land of legal procedures and terminology.  It explains how to:
figure out who inherits property
claim life insurance, Social Security, and other benefits
understand a will
determine whether or not probate is necessary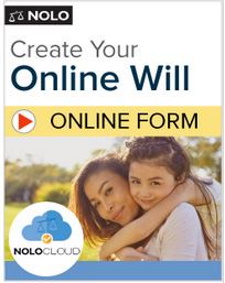 Creating a will has never been easier! With
Nolo's Online Will
, you can create legal documents with ease. Make sure your loved ones are protected today! Write your will online right now. Make a will for each family member and ensure that your final wishes are carried out. 100% money-back guarantee if you are not completely satisfied! 
Nolo's Online Will
is easy, thorough and legally valid in your state*. Enjoy unlimited revisions and secure 24-hour online access to your document -- plus, you'll receive instructions for what to do when your document is complete. With
Nolo's Online Will
you can:
Name beneficiaries to inherit your property
Name a guardian to care for your young children
Cancel debts others owe you
And much more!
One year access to your will.  Multiple wills per purchase for your family.
*Estate planning documents not valid in Louisiana, U.S. Territories or Canada.
Quicken WillMaker & Trust 2020 Includes:
ESTATE PLANNING DOCUMENTS
Legal Will
Revocable Living Trust
Durable Power of Attorney for Finances
Final Arrangements
Health Care Directive (Living Will & Health Care Power of Attorney)
Information for Caregivers and Survivors
Letter to Survivors
Property Worksheet
Revocation of Health Care Directive
HOME & FAMILY DOCUMENTS
Authorization for International Travel With Minor
Authorization for Minor's Medical Treatment
Authorization to Drive a Motor Vehicle
Child Care Agreement
Child Care Instructions
Elder Care Agreement
Pet Care Agreement
Housekeeping Services Agreement
Housesitting Instructions
Request for Birth Certificate
Notice to Put Name on Do Not Call List
Subscription or Membership Cancellation form
Temporary Guardianship
Authorization for Care of Minor
EXECUTOR DOCUMENTS
Affidavit of Domicile
Employee Death Benefits Letter
Executor's Letter to Financial Institution
General Notice of Death
Request for Death Certificate
Notice to Creditor of Death
Executor's Checklist
PERSONAL FINANCE DOCUMENTS
General Bill of Sale
Security Agreement for Borrowing Money
Limited Power of Attorney for Finances
We help people over 50 meet their needs and goals!
JOIN OUR NEWSLETTER NOW