ZERO IMPACT EXERCISE: Ideal for all fitness levels, the comfortable and naturally-reclined seated position reduces body fatigue and eliminates the stress on the joints and back while still delivering a full fat-burning cardio workout.

WHISPER-QUIET, FLUID STRIDE: The unique striding motion protects your knees and joints while engaging near-silent variable magnetic resistance that adjusts with one simple dial.

TOTAL BODY WORKOUT: Dual power motion works your upper and lower body simultaneously, engaging all major muscle groups to build strength and burn more calories. Modify the workout by isolating your legs or arms for added intensity.

SMART DESIGN: Track progress with the easy-to-read, battery-powered digital console; device stand and water bottle holder; convenient transport wheels.

COMMERCIAL-GRADE ENGINEERING: Friction-free linkage system means long-lasting use; 54" x 38" footprint is a low profile addition to your home.
SPOT RESISTANT: Spot Resist Stainless finish resists fingerprints and water spots for a cleaner looking kitchen

BOOSTED STREAM: Moen's exclusive Power Boost technology offers a faster clean and faster fill with the push of a button

RETRACTABLE: Equipped with the Reflex system for smooth operation, easy movement and secure docking of the spray head

FLEXIBLE DESIGN: Designed to be installed through 1 or 3 holes; escutcheon included

BUILT TO LAST: Backed by Moen's Limited Lifetime
Professional Combination Set: Beauty makeup blender sponge gives you a perfect makeup application, avoid the waste of cosmetics;Bamboo cotton rounds, It removes 100% of your make-up away with your favorite toner;Machine washable cotton laundry bag

What theme you are most caring about? : If you ask a girl, what ever she is 20,30,40…80 old, absolutely beauty.everyday, they spend many time on make up and many different materials makeups. so how to be the best to her? Let's go for the Non-Latex Makeup Sponges & Reusable Cotton Rounds.

Non-Latex Makeup Sponges: Double size after getting wet, softer and easier to makeup.

Dry or Wet Use Make up sponges: For all kinds of cosmetics, foundation, BB cream, powder, concealer, isolation, liquid etc.

Reusable bamboo cotton rounds: 100% nature organic materials, suitable for all skin types. dry, sensitive or oil skin even on sensitive eyes or irritated skin, do not hesitate to use it, as the pad is soft and skin friendly . Attached laundry bag make these makeup remover pads washing easy. Machine Washable ! Durable!
Bowl height from floor to top of rim: 20". Total height to the top of toilet seat: 21"

Adds bathroom safety. Helps sit down and stand up more easily. Helps prevent falls. Eliminates inconvenience of low toilets and elevated riser seats.

Approved by Board of Registration of Plumbers GF. Accepted by California Energy Commission (CEC)

May qualify for Tax Deduction as medical expense (see Pub. 502); seek Water-Saver rebate offered by some States

Water economy dual flush valve: 1.28 gal/full, 0.9 gal/light. Free expedited shipping ($120 value). Advanced packaging safe delivery
Pack of three Briefs.

Maximum absorbency - Holds up to 20 ounces of liquid. Suitable for moderate to heavy incontinence. Not for severe or total incontinence.

Functioning Fly.

50% Cotton, 50% Polyester Body. 85% Rayon, 15%Polyester Pad. 100% Polyester Liner.

Model# HDM200-3-Pack
Expands - each unit expands 40 in. - 365 in. W, 12 in. D x 10.5 in. H
Hanging space: up to 30.8 ft. shelf space: up to 30.8 ft.
Includes: 5 EZ Shelf expandable closet rod and Shelf Units, 4 end bracket and super strong no-drill anchors and screws
Installation: for "L" or "U" shaped and/or Double Hanging closet
Capacity: 200 lbs./shelf
Multi-function - Medical Supply Dressing Stick with Shoe Horn with Sock and shoe Remover Tool;Extended Reach Assist.Extendable dressing aid with shoe horn makes getting dressed easier from head to toe. Shoe horn on one end helps guide your heel into shoes, boots and slippers, saving you from bending and reaching. Opposite end features dressing hooks that help you pull on socks, shoes, pants and tops without straining.Easy-to-use sock assist tool makes dressing easier. Versatile design is ideal for
Easily detaches for travel - Uniquely Design Separating into three short pieces;33inch Long enough; the detachable shoe horn easily fits in a handbag, carry on or tote for use while traveling and for compact storage.
Durable Construction - Sturdy fiber-reinforced ABS plastic, the JJDPARTS detachable shoe horn is exceptionally durable and easy to clean. Each edge has a smooth rounded finish to prevent snags and tears in socks and to prevent scuffed shoes.
Ideal For - Dressing sticks are often recommended by therapists and other health care professionals for users who have difficulty reaching, limited mobility. This simple tool can make life a little easier when it comes to dressing. The Dressing Stick helps users with arthritis to perform a variety of tasks.
Lifetime Guarantee - Lifetime guarantee so you can purchase now with confidence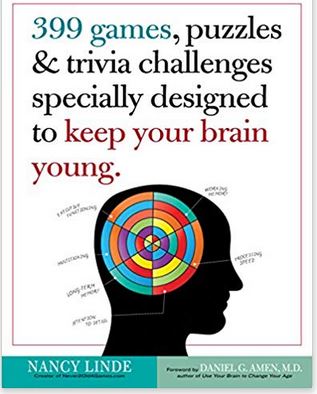 Cross-train your brain. All it takes is ten to fifteen minutes a day of playing the right games. (It's fun.) Exercising your brain is like exercising your body—with the right program, you can keep your brain young, strong, agile, and adaptable. Organized on an increasing scale of difficulty from "Warm-up" to "Merciless," here are 399 puzzles, trivia quizzes, brainteasers, and word game that are both fun and engaging to play, and are expertly designed to give your brain the kind of workout that stimulates neurogenesis, the process of rejuvenating the brain by growing new brain cells. Target Six Key Cognitive Functions: 1. Long-Term Memory. 2. Working Memory. 3. Executive Functioning. 4. Attention to Detail. 5. Multitasking. 6. Processing Speed.
Diagnose and make decisions with confidence

Hear subtle changes in patient status

Useful in critical care and challenging environments such as the ED, ICU, Cardiac ICU, step down unit and other dynamic locations

Ergonomic and high profile construction; 40 percentage larger chest Piece and 60 percentage deeper bell than the 3M Littmann Classic III Stethoscope
This richly illustrated book from the travel experts at National Geographic showcases the best travel experiences in every state, from the obvious to the unexpected. Sites include national parks, beaches, hotels, Civil War battlefields, dude ranches, out-of-the-way museums, and more. You'll discover the world's longest yard sale in Tennessee, swamp tours in Louisiana, dinosaur trails in Colorado, America's oldest street in NYC, and the best spot to watch for sea otters on the central California coast. Each entry provides detailed travel information as well as fascinating facts about each state that will help fuel your wanderlust and ensure the best vacation possible. In addition to 50 states in the U.S., the book includes a section on the Canadian provinces and territories.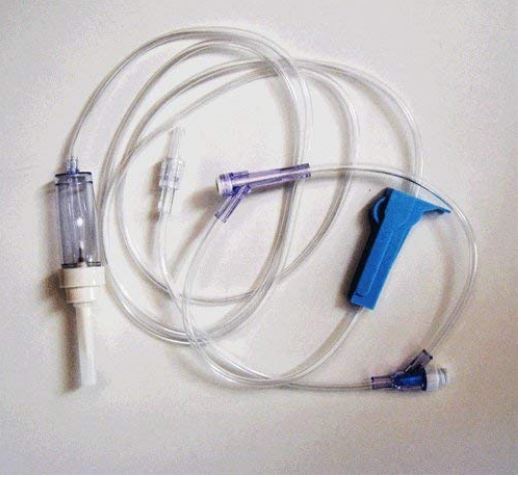 This 60 DPM IV admin set has a 83 inch extension with Roller Clamp, one MicroClave Luer Locking injection site, one Pre-Pierced injection site, Spin Lock connector and non-DEHP tubing. Weight: 1.12 oz
The Abena Abri-Form Comfort size M4 fits hips 27.5"-43"; Absorbs up to 122 fl oz

Optimal leakage protection provided by plastic-backing and soft, reliable leakage barriers extended right to the edge

High quality hook and loop tapes for optimal fit and easy repositioning

Unique Top Dry system providing a dry surface and rapid absorption

Excellent absorption provided by long cellulose fibres, super-absorbents and an additional core in the centre
COGNITIVE STIMULATION THERAPY | Association games are a great way to deliver cognitive stimulation therapy which is proven to be powerful in helping with the care of people with dementia

AWARD WINNING | Active Minds won outstanding dementia product at the 2015 National Dementia Care Awards

SPECIALIST DESIGN | Activities, games and age appropriate toys developed specifically for elderly people living with dementia and Alzheimer's

ALL ABILITIES | Each pack contains three games of varying difficulty: Snap, Pairs and Full house

DURABLE MATERIALS | Thick matt laminated card are tough, easily cleaned and infection control compliant